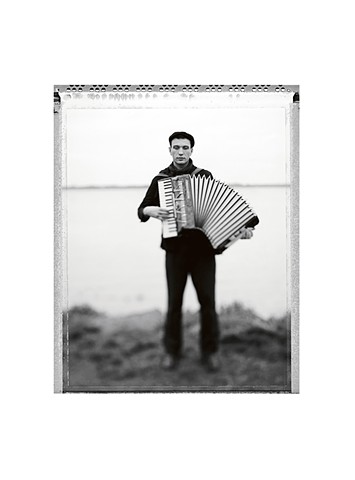 A photograph is never neutral. Each photograph embodies a way of seeing and showing the world. I'm a visually oriented person, very much fascinated by nature. Photographing landscape allows me to render the road to the imagination, and interpret instant perceptions in a fusion - as in dreams often unreal or surreal. At other times photographs become intimate fragments of memories, symbolic representations, or emotional reflections.
I'm presenting only a selection of my portrait work. In general, I try to create a visual scheme that emphasizes the conceptual relation between the subject and the environment. These photographs state or exceed the convention of imaging depending on the matter of the particular project.
My close-up portrait aims to reflect one's virtuousness, dignity, and naturality, an intimate moment - like seeing yourself in the mirror.
If you are interested in commissioning a project, please do not hesitate to contact me. All my portrait sessions are shot on film, please take into account more time for processing and finalization.
Thank you for visiting, and please enjoy!


Vlad