About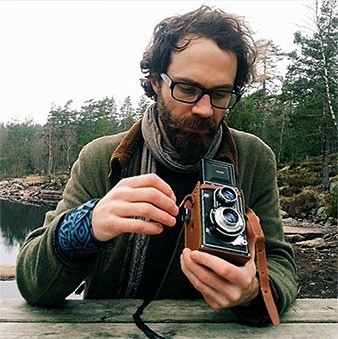 My passion for photography began long before I studied art and photography at the National College of Art and Design in Dublin, Ireland. Since then, I have been drawn to the world of fine art photography and my approach is focused on creating images that transcend the boundaries of the medium.
My ongoing projects are constantly evolving and developing over time, and each photograph in my portfolio represents a unique study that reflects my deep fascination with nature and my love of surrealism. I strive to create images that capture the essence of the subject matter in a way that is both intimate and emotionally resonant.
When it comes to my portrait work, I approach each project with careful planning and a strong thematic concept. My goal is to create images that capture the essence of the subject's character and personality, while also telling a story that goes beyond the surface level.
With the focus on humanism, derived from the analytical work of Steven Pinker and Benedict Anderson's concept of 'imagined community', and its theoretical insights, my direction aims for a more conceptual approach.
As a proud member of FFF (The Norwegian Association for Fine Art Photographers), I have had the privilege of showcasing my work in a variety of art shows, publications, and private collections. I am thrilled to share my artistic vision with others and hope that my work will continue to inspire and captivate viewers for years to come.